Train to Busan (2016)
Think zombie apocalypse, except in this case, everyone's stuck on a speeding train where several passengers are turning into killer zombies. Set in South Korea, businessman Seo Seok-woo (Gong Yoo) fights to protect himself and his daughter, Su-an (Kim Su-an), from this terrifying zombie outbreak.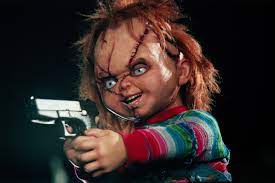 The Platform' (2019)
The Spanish sci-fi-horror takes place in a tower-style prison, where everyone is fed by floor. Those who reside on the upper floors tend to eat heartily while lower-level inmates are left to starve, but they can only put up with the system for so long.
Gravy (2015)
It's All Hallow's Eve. A trio of costumed misfits with very special dietary requirements seizes a Mexican cantina and force the staff to engage in a late night of gaming, food and libations. The only caveat is what's on the menu.